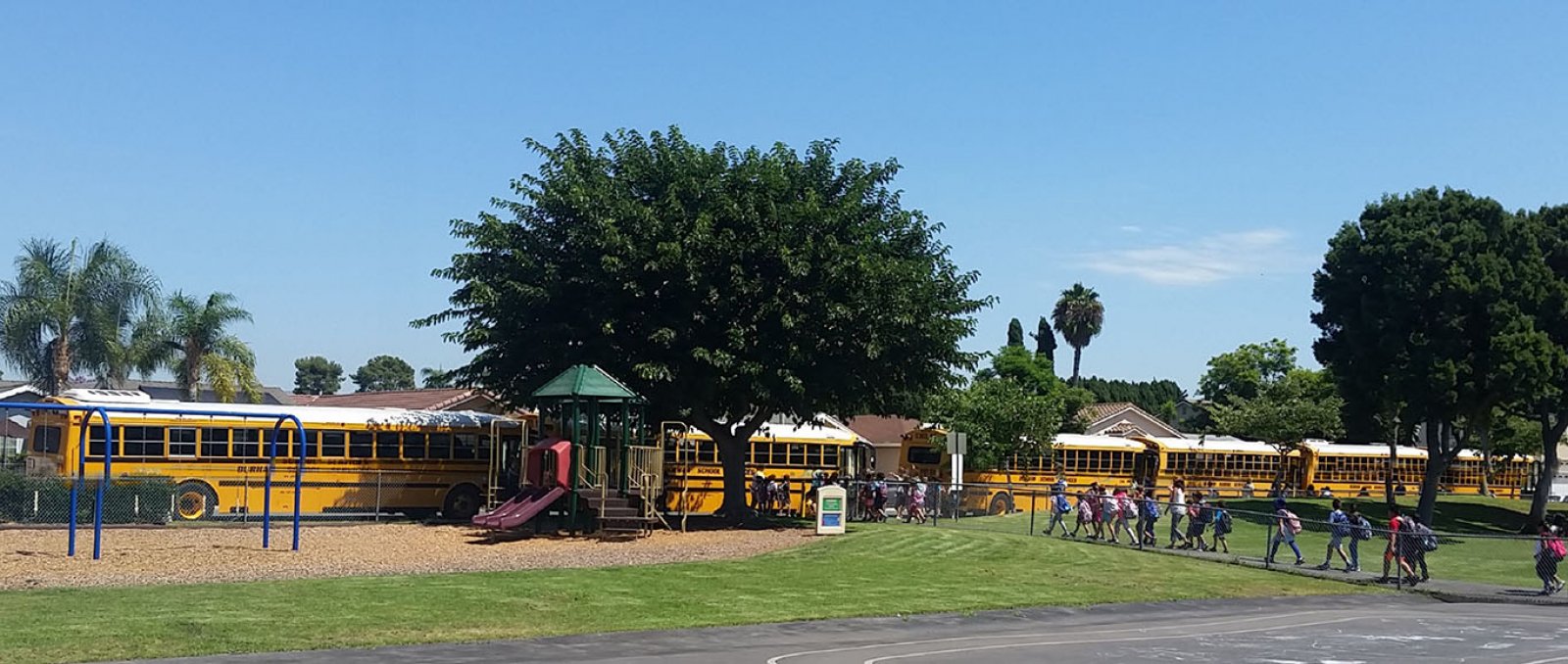 Busing for El Camino:   Busing will be provided for enrolled students for the 2019-2020 school year. Parents must fill out an application (see front office) in order to receive a bus pass for their student(s).
Fill out this Bus Pass Application completely to request a bus pass for the first time.
If you already have a bus pass, and you would like to permit your 1st-3rd grade student to be released from the bus to walk home without an adult present, fill out this Primary Grade Student Release Form.   ALL TK and Kinder students must be met.
BUS DEPARTURE TIMES FOR SCHOOL YEAR 2019-2020 (see DETAILED times here: Bus Stop Times)
Times listed are when the bus will leave the bus stop.

Students must be at the stop 5 minutes prior.
Morning Departures:
For AM Kinder and Grades 1-6: Buses for both Wintermist Park and Springbrook School bus stops leave at 7:50 am departure. (Grades K-6).  Arrive 5 minutes prior.
For Late Seal TK and (Wed only PM Kinder): Wintermist Park 9:35 am departure. Springbrook School 9:45 am departure.  Arrive 5 minutes prior.
For PM Kinder: Wintermist Park 11:05 am departure. Springbrook School 11:15 am departure.  Arrive 5 minutes prior.
Arrivals Back to Springbrook:
Buses arrive BACK Springbrook and Wintermist Park approximately 15-20 minutes after the end of school release times based on grade level.
Bus Stop Safety - Important Instructions
Our friendly bus drivers and the transportation dept have some important safety requests for parents and students at the Springbrook North Bus Stop:
Students need to stand at a safe distance from the bus. The busing authorities determined that the safest place for Students to stand is on the grass and not on the sidewalk.
One single file line for each bus.
Wait for the drivers to instruct students to board the bus.
Please use the Crossing Guard crosswalk (even with a parent) and refrain from crossing mid-block.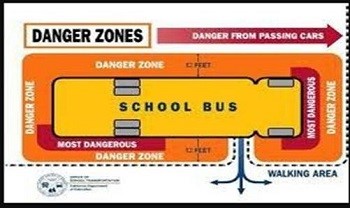 Please note the busing regulations below. 
Excerpts from Regulations governing Pupil Transportation:
1.  Pupils must display Springbrook's Respectful, Responsible, & Ready behavior at all times and obey the instructions of the driver.
2.  Bus Pass must be shown when requested.
3.  Rides may be refused if Bus Pass is not presented.
4.  Transfer of this Bus Pass automatically revokes all rights to its use.
5.  All students transported in a school bus are under the direct authority of the driver and must follow all school rules.
Violation of Rules of Conduct will result in denial of transportation as follows:
1st offense..........warning / suspension
2nd offense.........3 days bus denial
3rd offense..........5 days bus denial
4th offense..........Determined by administrator / transportation
Extreme Acts of Violence....... Immediate bus denial
For more information please view this Busing FAQ published by our IUSD Transportation department: Busing FAQs