Tuesday February 25th. 6:30 - 8:00 PM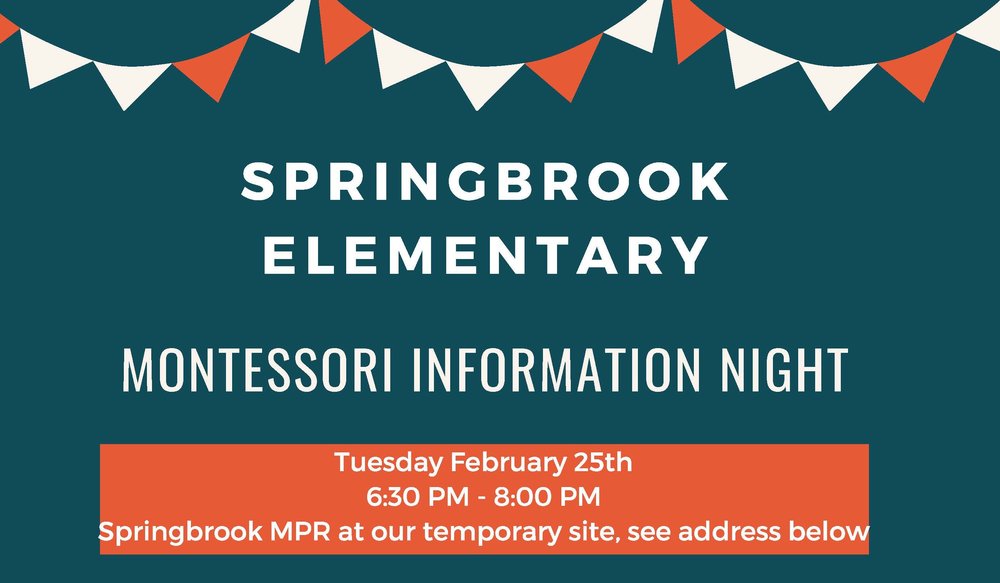 For parents wanting to know more about the district's  Montessori program, the only Montessori Information Night will be held Tuesday, February 25th,  2020 at 6:30 p.m. in the Springbrook MPR.  ATTENDANCE IS HIGHLY RECOMMENDED! 
Enrollment in this program is conducted by lottery with the application window occurring in February. Contact the school office for more detailed information if you are interested in the program..
For parents desiring to enroll their child(ren) in the Montessori program for 2020-21, please click here to complete the application for new students only.   
Montessori Application for 2020-2021
Application Deadline:  3:00 P.M. (Friday) February 28, 2020.
Click here to print the information flyer .
.
.