If you are dropping off and picking up your child please read the information below.
El Camino entering and exiting route.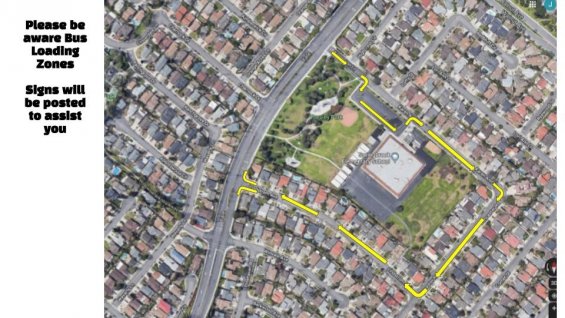 El Camino parking lot flow.  Please note the pick up and drop off routes below. 
In addition, note the flow of traffic that needs to occur for safe entering and exiting of the El Camino campus.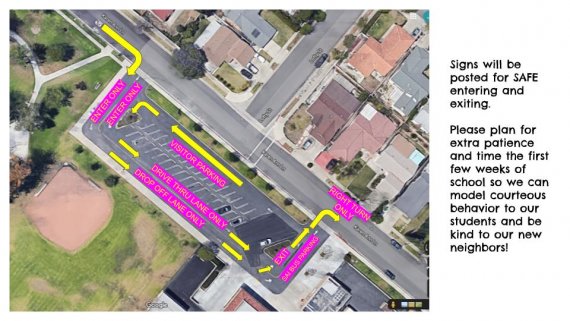 Please be patient and kind while picking up and dropping off your child and abide by the direction of the lot attendants.
For the 2019-20 school year only busing will be provided for our enrolled students.  Please visit the page El Camino Busing for more information.